Our experience
We have been devoted since 1991
to the design and manufacture of
special machines
Quality and continuous development
100% Spanish technology,
exported to the five continents,
and a proven guarantee of customer service.
MC2 Ingeniería y Sistemas S.L. is an engineering company founded in 1991, dealing with design and manufacturing of machinery for a wide range of purposes. MC2 provides services as mechanical consulting, design and calculation, as well as engineering, procurement and comissioning of machines and installations in the following lines of activity: Renewable energies, Aeronautics, Self-propelled machinery, Special structures, Industrial machinery, Laboratory equipment, Show engineering.
MC2 is currently engaged as partner in several research projects officially appointed, as follows: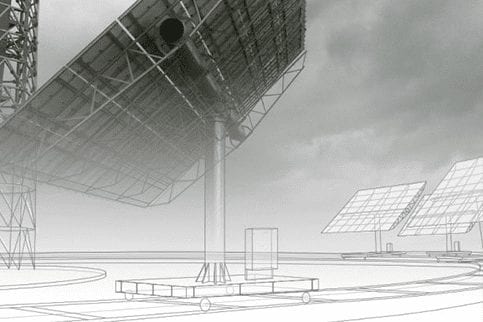 MC2 General Management accepts, as the way to achieve full satisfaction of its customers, the establishment of a Quality and Environmental Integrated Management System based upon UNE-EN ISO 9001:2015, EN 9100:2018 and UNE-EN ISO 14001:2015 standards. Thus, the organisation will achieve its Operational Targets in accordance with the goals previously set.

On February 12 we commemorated 25 years from the incorporation of MC2. All staff members and their families participated and enjoyed the corresponding anniversary party.​

MC2 sponsors solidarity projects caring for disfavoured communities in Northern Africa.

MC2 patrocina al equipo de la Escuela Superior de Ingenieros de Sevilla, prestándole apoyo técnico y económico.?

MC2 promotes and sponsors the competition Trabuquete Student, intended to engage engineering students in the design and testing of high performance catapults.

MC2 is sponsor of Jaime del Pozo Martín Prix, intended to enhance bright students of mechanical engineering.

One of the targets of MC2, in regard of service to the community, is the building of technical capabilities of engineering students. In order to achieve such promotional goal, MC2 sponsors the Mechanism and Machine Theory Olympiads yearly held by Spanish technical universities.
Teléfono (+34) 954987388
Fax (+34) 954536832
Calle Diego Angulo Íñiguez 16 1ºA
41018 Sevilla (ESPAÑA)