MC2 has developed dual rail-road systems for railway erection and maintenance vehicles.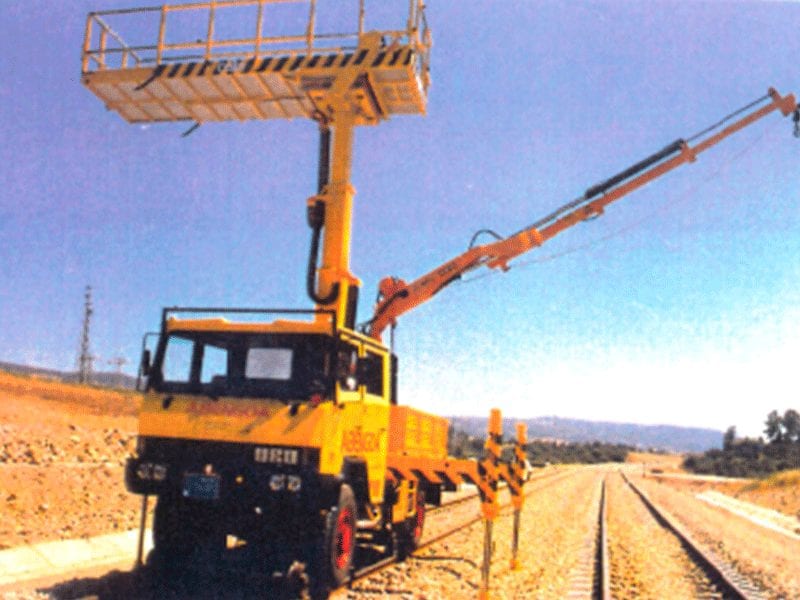 Special purpose harvesters
MC2 designs and builds fully automated harvesting equipments with automatic features such as georeferencing, artificial vision and obstable detection via laser sensors.
MC2 designs industrial and agricultural wheeled equipment, both tractor-drawn and self-propelled farm equipment, including biomass harvesters and chippers, self-levelled spreaders and feeding and compacting pieces of machinery.
MC2 designs, build and put to work fully automatic transport systems for both indoors and outdoors duties
Whenever olive oil is produced, some kind of sampling is required to predict the quality of the final product by quickly treating a simple of olives. The Olive Fat Efficiency Analyser Set manufactured by MC2 Ingeniería y Sistemas S.L. provides a fast and inexpensive mean to obtain a sample of oil, operating ecologically and in accordance with the world-wide known Abencor® system.
Museum and exhibition equipment
MC2 has co-operated in the design and manufacturing of pieces of special equipment for museums and exhibitions (Museo de la Ciencia, Cuenca; Museo de la Ilustración, Valencia, Expo'92 Sevilla, Expo 98 Lisboa, Forum 2004 Barcelona, Expo 2005 Aichi (Japón), Expo 2008 Zaragoza y Expo 2010 Shanghai).